Digisyn Link™ is a solution for real-time distribution of audio in IP-based network environments.Digisyn Link™ can operate in existing network infrastructures and is inherently fully AES67-compliant.

Digisyn Link™ modules can be embedded into any audio device only requires a single Ethernet cable (AoIP), enabling signal transmission for all channels, eliminating the need for complicated analog cables.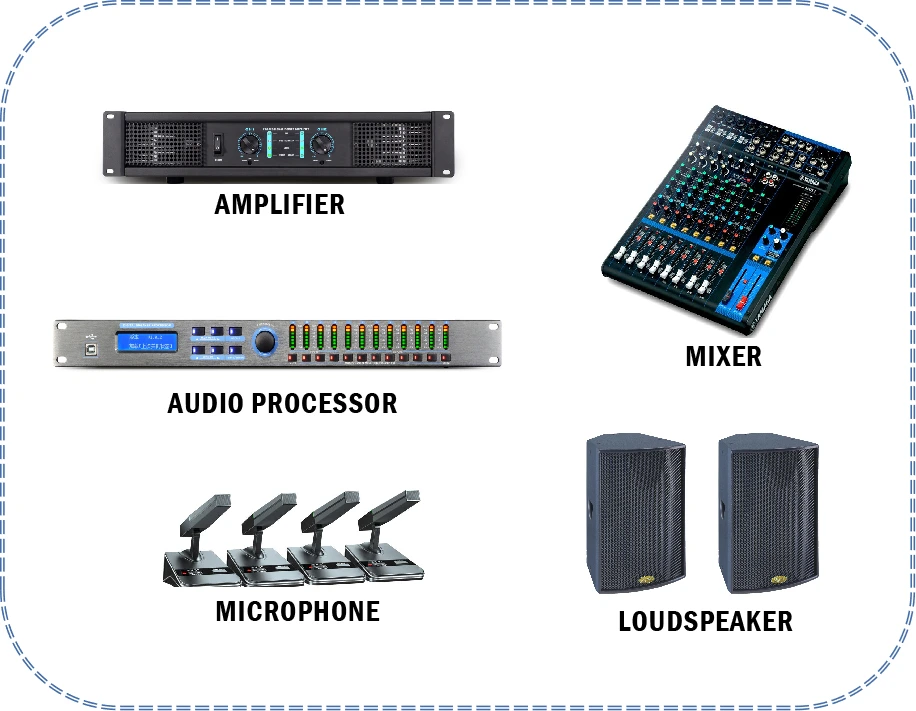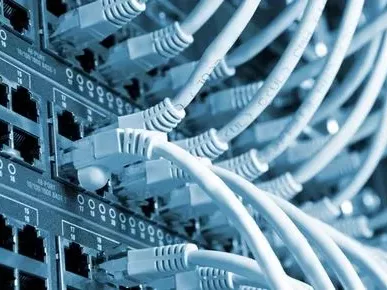 Supports online connection of dozens or even hundreds of devices, allowing for the creation of an audio network system.

Can be applied in broadcasting, live performances, entertainment venues, sports arenas, business enterprises, schools, churches, and more.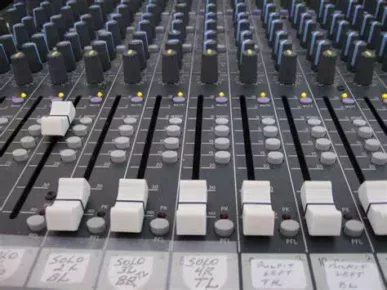 Digisyn Link™ module currently supports up to 32 analog channels.

By the end of 2023, a solution (server) with over 256/512/1024 channels will be launched, catering to large-scale projects.
Network latency as low as 0.2 milliseconds Fully meeting professional audio high standards.

The module comes with comprehensive and powerful built-in DSP functionality.
Nanosecond clock precision.
Using the PCM lossless format ensures that the module meets the audio quality requirements of professional scenarios.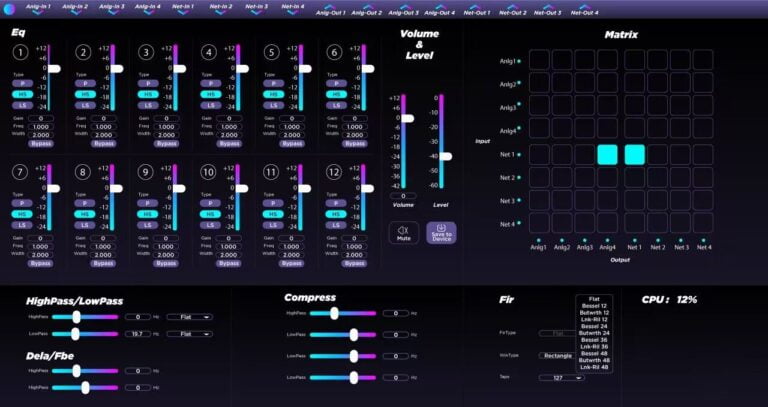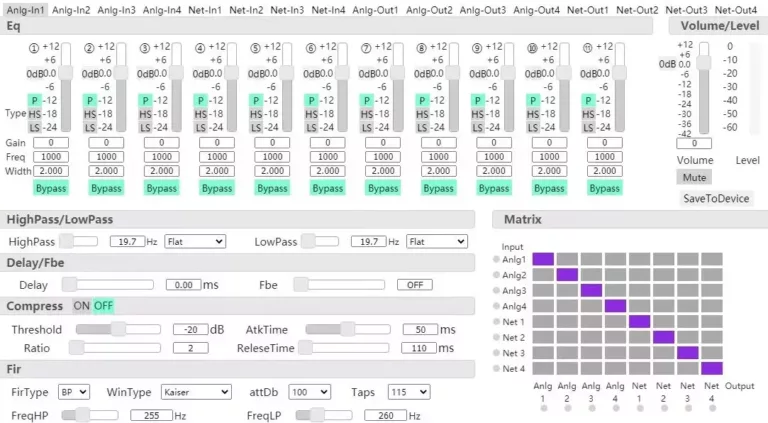 Any AES67 device can be equipped with comprehensive DSP options, including:


| | |
| --- | --- |
| Function | Supported |
| High/Low Pass | Yes |
| Delay | Up to 4s |
| FIR | Yes |
| Feedback Cancellation | Yes |
| Noise Gate | Yes |
| Suppression | Yes |
| Echo Cancellation | Yes |
| Automatic Gain Control | Yes |
| Automatic Noise Reduction | Yes |
| Maximum Sampling Rate | 192K |
The open architecture allows for independent customization of DSP settings for each channel.

Online Monitoring Device with IoT control capabilities. Enables real-time monitoring of various parameters such as temperature and operational status.

Provides signal routing management, allowing for efficient control and organization of audio signals.

Supports Over-the-Air (OTA) upgrades, ensuring easy and convenient firmware updates.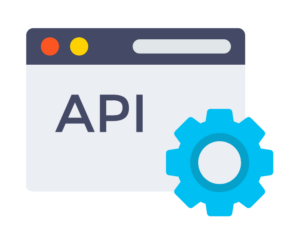 Network protocols and APIs are open, allowing interoperability with other AES67 devices.

The API protocol SDK is open to customers, enabling you to build your own comprehensive control systems.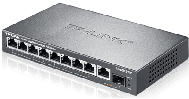 Devices equipped with Digisyn Link™ module connect to the local area network to achieve signal interoperability.

Digisyn Link™ is available for both Windows and MacOS
Digsynthetic's products have been exported globally for over 20 years.
Selecting generic chips and alternative solutions with top capabilities
Supports networked upgrades and development of all types of audio products, with deep functional customization according to manufacturer requirements.